Online Resources for Educators
Elizabeth Avenue (For me, the heart and soul of the city)
Roselle Catholic High School (1995)
Rutgers University (2000)
Kean University (2001, 2003, 2006)
NYU Steinhardt (2006-Present)
Monsignor Jo㯠S. Ant㯠School No. 31, Elizabeth, NJ
Terence C. Reilly School No. 7
First Days of School Advice from MiddleWeb
Alliance for Excellent Education
Association of Community Organizations for Reform Now (ACORN)
Education Commission of the States
KIPP Schools (Knowledge Is Power Program)
League of United Latin American Citizens (LULAC)
National Association for Bilingual Education
National Association for the Advancement of Colored People (NAACP)
National Center on Education and the Economy
National Council of La Raza (NCLR)
New York Collective of Radical Educators
Third Way A Strategy Center For Progressives
Classroom Debate Resources (from Education World)
Developing a Class Constitution (Lesson Plan from Teachers.net)
Mock Constitutional Convention
New Jersey Legislature's Teacher Resources
Planning a Successful Crime Prevention Project
Why Vote? (Lesson Plan from the PBS Democracy Project)
Artists for Humanity, Boston, MA
Everybody Wins! (National Literacy Program)
New York City Coalition Against Hunger
North Ward Center (Newark, NJ)
Washington Post Education News
Washington Post: Jay Matthews' Class Struggles Column
GRASP: Informacielacionada con el Spectrum Aut�ico
LD Online (Trastornos del Aprendizaje)
New Jersey: Informacion Civica en Espaלּ/a>
Recursos del Departamento de Educaciederal
Writing Letters in Spanish: Some Pointers
Top 20 Back-to-School Resources (from NEA)
Bulletin Board Ideas from Discovery School
Educator's Reference Desk Lesson Bank
Free Resources from the U.S. Department of Education
New York Times Learning Network
Smithsonian Office of Elementary and Secondary Education
Atlas - Xpeditions (from National Geographic)
Color Landform Atlas of the U.S.
Contour Maps with DOGSTAILS (Lesson Plan from National Geographic)
New Jersey Outline Maps and Map Links
Neag Center for Gifted Education and Talent Development
Guide for Writing a Funding Proposal
Paul G. Allen Family Foundation
Document-Based Questions (from EdTeck)
Geostat Center: U.S. Presidential Election Maps 1860-1996
Gilder Lehrman Institute of American History
Guide to Using Primary Sources (from ALA)
SCORE Resources for the Social Sciences
Teaching about Current Events (Article from Education World)
Timelines: Timeless Teaching Tools
Increasing Student Engagement and Motivation: From Time-on-Task to Homework (from NWREL)
Inquiry-Based Approach (Article from YouthLearn)
Ms. Powell's Management Ideas for Teachers
Nine Essential Instructional Strategies (Article from MiddleWeb)
Problem-Based Learning (from University of Delaware)
Schoolwide and Classroom Discipline (from NWREL)
Common Student Writing Problems
Language Arts PowerPoint Slideshows (from pppst.com)
Method to Research Madness (from Scholastic)
Reading Strategies (from Pegasus Charter School)
Strategies for Reading Comprehension
Writing Lab Handouts (from Online Writing Lab)
ASCD Special Report: Leadership II
Encyclopedia of Organization Theory
Public Relations 101 How-To Tips for School Administrators (Article from Education World)
Society for Organizational Learning
Anti-Poverty Network of New Jersey
Around the World ... Again (Local Aviators Fly around the World)
County Watchers (Union County, NJ)
Drumthwacket, the Official Residence of the Governor of New Jersey
Fourth Ward Online (Elizabeth, NJ)
Historical Maps of Union County, NJ
Historical Society of Elizabeth
Latino Education and Empowerment Resource (LEER)
New Jersey GIS Maps (from the NJ Department of Transportation)
New Jersey Historical Commission
New Jersey's Online Gang Free Community
Newark 1967 (Retrospective from the Star Ledger)
St. Joseph Social Service Center, Elizabeth, NJ
Association for Children of New Jersey
Excellent Education for Everyone (E3)
Garden State Coalition of Schools
Licensure and Credentials (from the New Jersey Department of Education)
New Jersey Business Coalition for Educational Excellence
New Jersey Core Curriculum Content Standards
New Jersey Professional Education Port
New Jersey Department of Education (Administrative Code)
New Jersey High School Redesign Steering Committee
New Jersey Law Network (Statutes)
New Jersey Legislature (Chapter Laws)
New Jersey Parent Teacher Association
New Jersey Professional Standards for Teachers
New Jersey School-Age Care Coalition
New Jersey Schools Boards Association
New Jersey Taxpayers Association
New Jersey United for Higher School Standards
New Jersey: By The Numbers (from the Star Ledger)
Office of Juvenile Justice and Delinquency Prevention, NJ
Yahoo! Groups PreschoolActionAlliance
Helping Your Child Series (from U.S. Department of Education)
Parents with Disabilities Online
Statewide Parent Advocacy Network of New Jersey
The Informed Parent: The Voice of the Pediatric Medical Center
Citizen's Guide on Using the Freedom of Information Act
National Governors Association
THOMAS (U.S. Congress on the Internet)
American Educational Research Association
American Association of School Administrators
American Management Association
Association for Supervision and Curriculum Development
Council for Exceptional Children
Council of Chief State School Officers
National Association of Elementary School Principals
National Association of Secondary School Principals
National School Public Relations Association
New Jersey Education Association
New Jersey Principals & Supervisors Association
Phi Delta Kappa International Home Page
Educator's Guide to Copyright and Fair Use
Grammar. The American Heritage Book of English Usage. 1996
WordReference.com (German, Spanish, French, Italian Dictionaries)
Research
California Dropout Research Project
Civil Rights Project / Proyecto Derechos Civiles at UCLA
Classroom Action Research Homepage
Freechild: Participatory Action Research
National Center for Education Statistics
National Staff Development Council Library
Research Alliance for New York City Schools
Regional Education Laboratories
U.S. Department of Education Publications for Teachers and Parents
Writer's Guide for Research Proposals
Chess Clubs Give Kids New Skills and New Hope! (Article from Education World)
Coalition of Essential Schools
Council of the Great City Schools
Data-Based Decision Making Resources for Educators
Decentralization: Why, How, and Toward What Ends (Article from NCREL)
Dropouts: The Silent Epidemic Campaign
Educating Latinos (from National Public Radio)
Hope for Urban Education (from U.S. Department of Education)
National Board for Professional Teaching Standards
Partnership for 21st Century Skills
Springboard Schools (formerly the Bay Area School Reform Collaborative)
Betty Shabazz International Charter School, Chicago, IL
Boston Arts Academy, Boston, MA
Cape Ann Waldorf School, Beverly Farms, MA
Central Park East Secondary School (as formerly known), New York, NY
Fiorello H. LaGuardia High School of Music & Art and Performing Arts (LaGuardia Arts), New York, NY
Mark Twain Intermediate School 239, New York, NY
Ron Clark Academy, Atlanta, GA
Social Justice High School, Little Village, Chicago, IL
AAA Buttons (free website buttons used on this site)
Digital Templates (from Microsoft)
Digital Tools and Templates (from Education World)
FBI Kids' Internet Safety Tips
Preparing a Teaching Portfolio
WebQuest Page at San Diego State University
Service Learning (from the Peace Corps)
25 Ways to Motivate Teachers (Article from Education World)
65 Ways to Recognize Teachers (Article from Education World)
Close Up (Washington, DC)
Sites that I check daily or weekly, that I consistently find helpful, and that I often recommend to friends
The site is loaded with lesson ideas, articles, and archives going back to 2000. Most importantly, the chatboards give teachers the opportunity to share ideas and practices. These boards helped nurse me through my first years as a teacher.
---

The best guidance on management and leadership available anywhere. Private sector, public sector, or nonprofit sector matters little: what we do is all about people ... and more communication is better.
---

The hub for all news related to New Jersey.
---
New Jersey Professional Education Port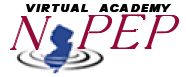 Excellent resources linked to New Jersey's system of standards and assessment.
---

Articles and instructional materials culled from all over the web. A great starting place for lesson ideas.
---
Books that have shaped my thinking on education, schooling, and life; that have taught me or inspired me; and that I reread over and over
How to Read a Book by Mortimer J. Adler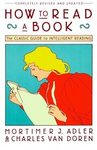 ---
Getting Things Done: The Art of Stress-Free Productivity by David Allen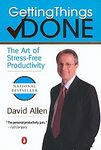 ---
Radical Possibilities: Public Policy, Urban Education, and a New Social Movement by Jean Anyon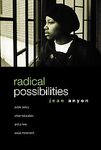 ---
In the Middle by Nancie Atwell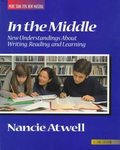 ---
The Effective Executive: The Definitive Guide to Getting the Right Things Done
by Peter F. Drucker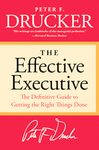 ---
Pedagogy of the Oppressed by Paulo Freire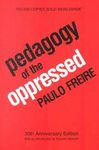 ---
Team of Rivals by Doris Kearns Goodwin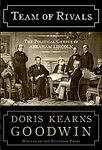 ---
Somebody Else's Kids by Torey L. Hayden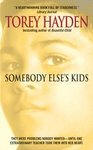 ---
Pillars of the Republic: Common Schools and American Society, 1780-1860 by Carl Kaestle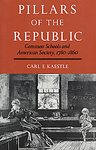 ---
To Seek a Newer World by Robert F. Kennedy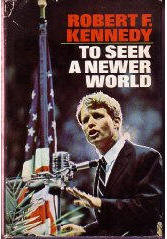 ---
Savage Inequalities: Children in America's Schools by Jonathan Kozol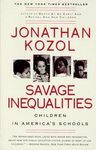 ---
Selected Speeches and Writings by Abraham Lincoln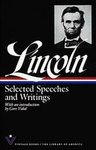 ---
Ain't No Makin' It: Aspirations and Attainment in a Low-Income Neighborhood by Jay MacLeod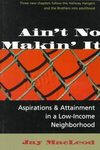 ---
1776 by David McCullough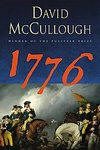 ---
The Catcher in the Rye by J. D. Salinger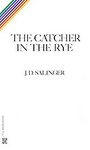 ---
I Read It, but I Don't Get It: Comprehension Strategies for Adolescent Readers by Cris Tovani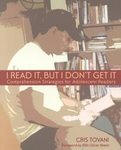 ---
Tinkering toward Utopia: A Century of Public School Reform by David Tyack and Larry Cuban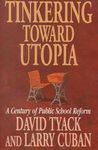 ---
Subtractive Schooling: U.S.-Mexican Youth and the Politics of Caring by Angela Valenzuela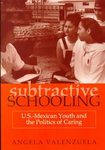 ---
Understanding by Design by Grant Wiggins and Jay McTighe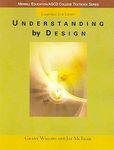 ---
The First Days of School: How to Be an Effective Teacher by Harry K. Wong and Rosemary T. Wong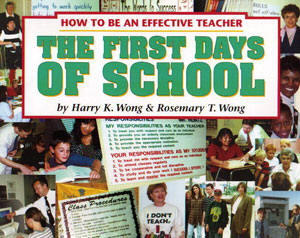 ---
Other People's Children: The Battle for Justice and Equality in New Jersey's Schools by Deborah Yaffe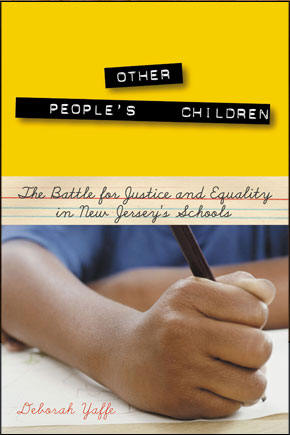 ---
A People's History of the United States: 1492 to Present by Howard Zinn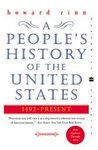 ---